Route planning software and route optimization
PLANTOUR – the cross-industry route scheduling
With tour planning and route optimization, shipping orders are planned for vehicles and efficiently sequenced so that all restrictions (such as business hours, capacities, breaks, etc.) are observed and so that all applicable transportation costs are minimized as much as possible at the same time. Our cross-industry route planning software PLANTOUR supports you from manual route scheduling to automated, unrestricted optimization.
Coverage of all dispositive business processes
With its basic functions, our route planning software covers all dispositive business processes, from strategic, tactical and operational planning to implementation and subsequent controlling. In order to meet your individual requirements, our route planning software can be supplemented by various additional modules, which can be activated via remote maintenance without any major installation effort.

Free Route Optimization
The optimization algorithms developed by PASS carry out automated planning of transportation orders for the most diverse requirements.

Score tours
Recurring orders are automatically planned and optimized for predefined routes via score tours.

Planning by drag & drop
Each planning result can be changed by the dispatcher via drag & drop. Our basic approach: The dispatcher is the expert, our system is the tool.

Collection and delivery operations
Our route scheduling supports both inbound and outbound logistics including pick-up & shipment as well as orders with varying loading locations.

Key performance-indicator-based planning
You use your own quality criteria to define when the planning is good. Our route planning software enables modeling of your individual KPIs (Key Performance Indicators).

Customizing
Our route scheduling adjusts itself to your workflow – not the other way around.

Integration
The route planning software can work with any other system. Either by using standard interfaces or through our integration layer.

Usage models
Buying, renting, in your own data center or in the PASS Cloud – the right usage model for every requirement.
Automatic set-up and expansion planning
Day/multi-day routes with single/multiple use
Can be integrated into terminal server environments
Blocking of streets directly by the dispatcher
Simulation of various planning variants
Planning on the map, the grid or both at the same time
Detailed authorization management
Multi-user and multi-organization through client server
Individual KPIs for measurement of planning quality
Replaceable maps (possible additional costs)
Support via remote maintenance
Multilingualism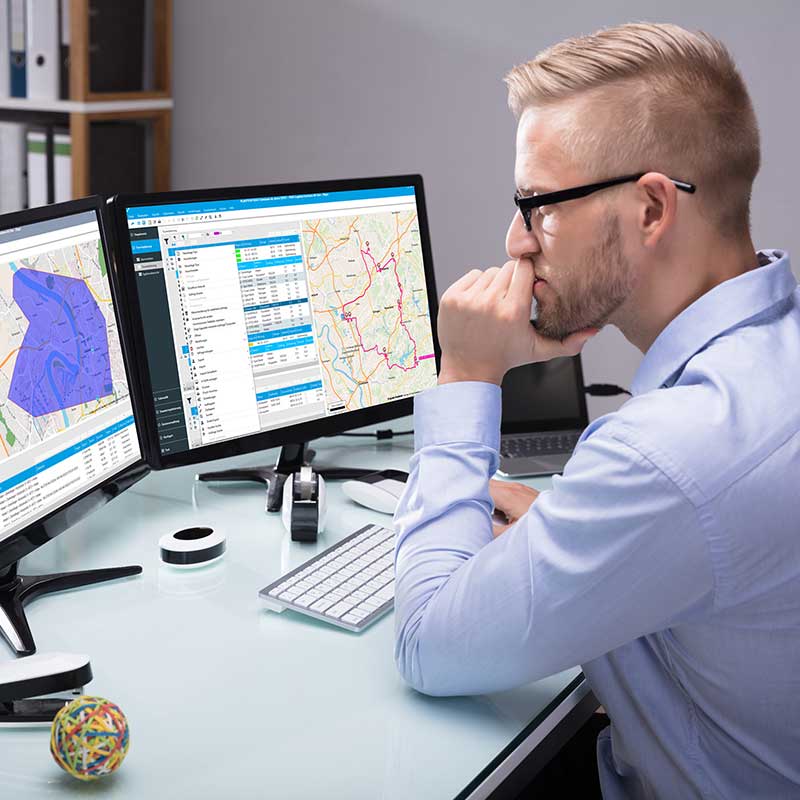 dispatcher
Tour scheduling through tailor-made algorithms
Straightforward detailed scheduling and rescheduling
High flexibility, transparency and efficiency
Automatic consideration of restrictions
Time saving creates space for other activities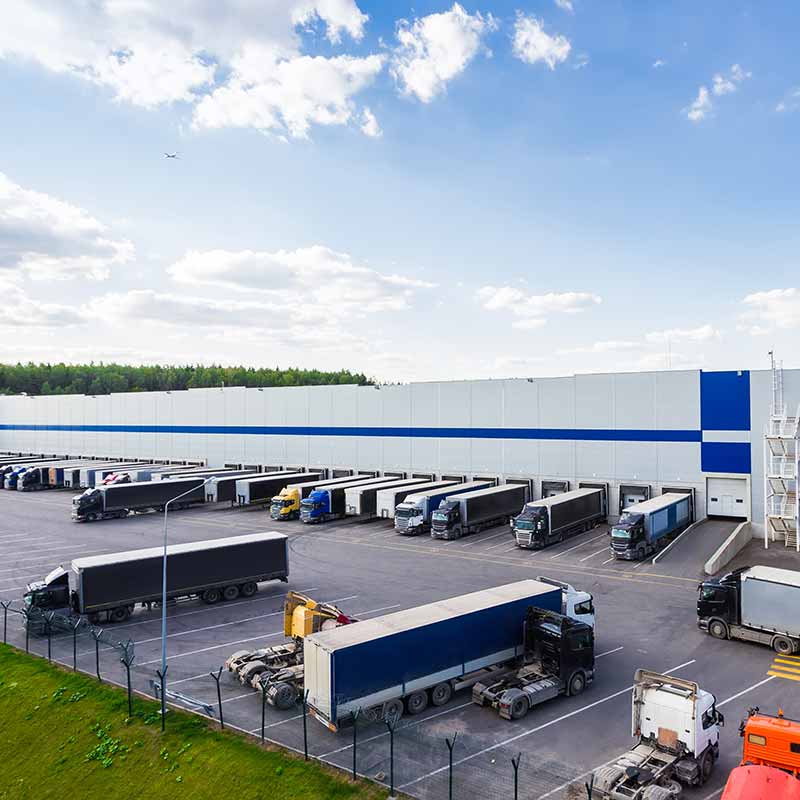 company
Automation in the age of digitalization
Planning reliability and reduction of dependencies
Economization of driving and wear and tear
Consideration of your individual KPIs
Consistent from order picking to controlling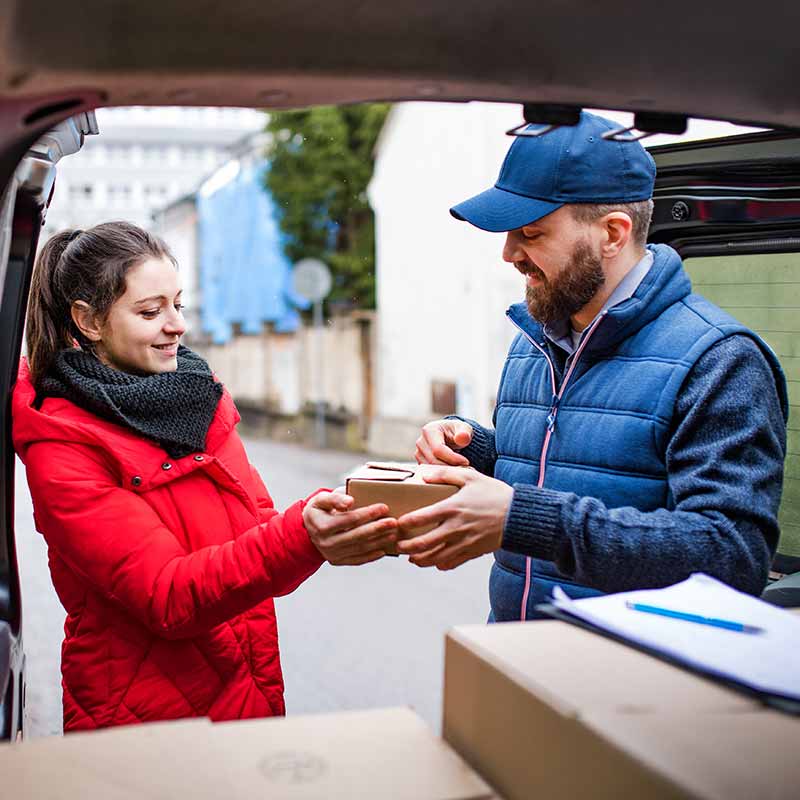 customers
Increase of delivery speed
Adherence to lead times and deadlines
Responsiveness to deadline changes
Confidence through integration into the supply process
Satisfaction through adherence to quality standards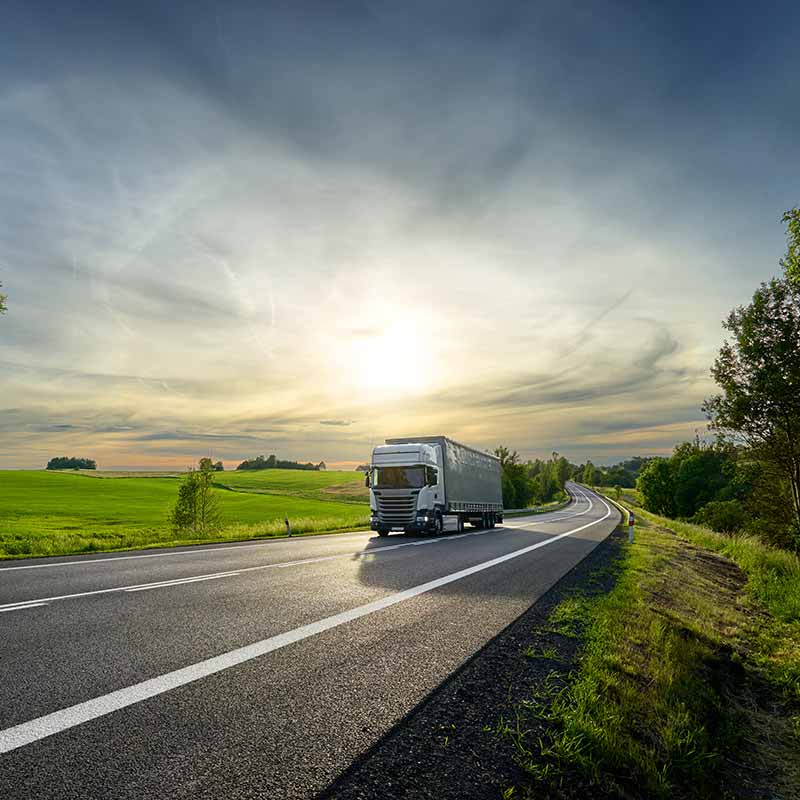 environment
Protection of the environment
Reduction of CO2 emissions
Economical driving thanks to telematics*
Increased road safety *
Relaxed drivers thanks to realistic tour guidelines
* Use of telematics and telemetry add-ons required
Cross-industry route planning software and route optimization
We have special expertise in the following sectors
Our route planning software is suitable for all industries. We have selected the following industries as examples, in which we have particularly extensive experience: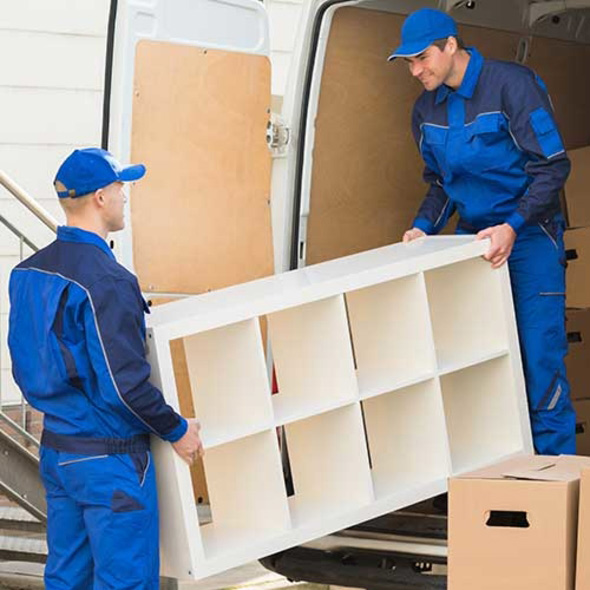 Furniture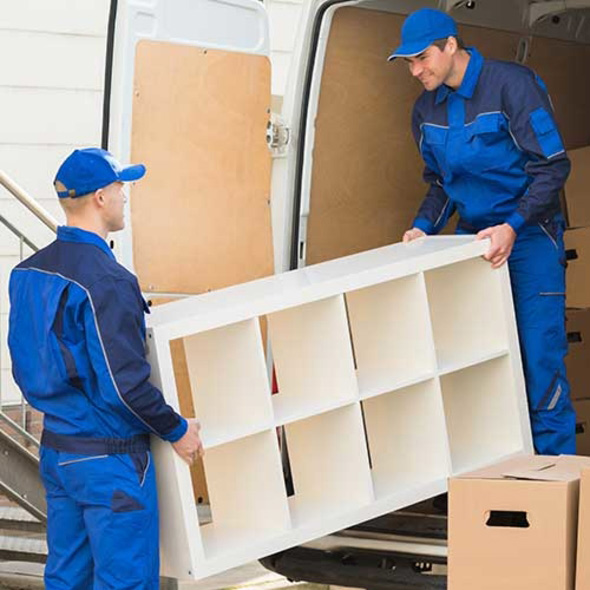 Smart accumulation
Planning of two-man crew
Consideration of labor values
Vehicle contractual constraints such as kitchens, reclamation, etc.
Planning of pick-ups from external warehouses
Appointment notifications to the customer directly from planning
Beverages
Customer driver commitment by means of score tours
Automatic order accumulation
Planning of one man and two-man crew
Consideration of complication factors
Vehicle constraints such as side loaders, etc.
Empties management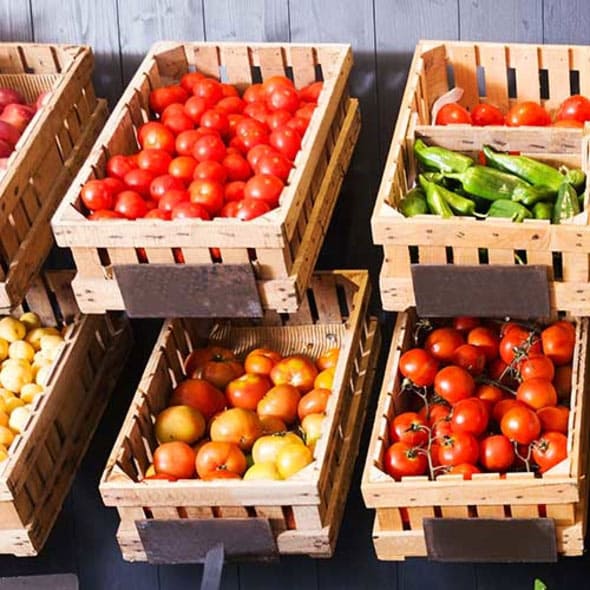 Trade and food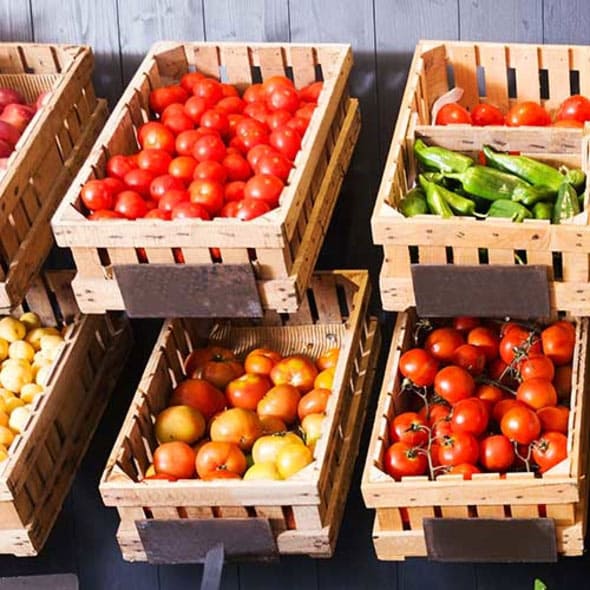 Support of multi-day tours
Branch delivery with multiple time windows
Vehicle group restrictions for branch access
Orders and shipments to the Colli-level
Pre-scheduling with approximate volumes
Empties and pallet management
Money and valuables transport
Cash In / Cash Out / Pickup & Delivery
Detailed multiple time windows
Special personnel / vehicle group restrictions
Rendezvous orders, such as special filling of ATMs
Consideration of turn restrictions and median strips
more than 100 installations
Schedule and tracking in real time
Track & Trace: Mobile order and tour management
Tours planned in PLANTOUR can be sent directly from the dispatching department to the telematics & mobile order processing of our partner AIS ( Advanced InfoData Systems) using the Track & Trace module. The dispatcher therefore always has up-to-date order and tour data at his disposal.
The real-time route tracking enables the dispatcher to track which orders have already been completed, where the vehicle is currently located and when it is expected to reach the next customer. This ensures fast response times and a high quality of service. Furthermore, drivers and dispatchers can communicate directly within the application via vehicle status reports and messages. Time-consuming telephone calls are no longer necessary.
Last but not least, controlling with extensive possibilities for plan/actual comparisons allows you to identify planning inaccuracies and deviations in the processing of the tour specification. Thus, planning and delivery are subject to a continuous improvement process.
Up to 40 % less in communication costs
Up to 18 % time saving on tours
Up to 11 % reduced driving distance
Up to 15 % lower fuel consumptions

Localization
Real-time tracking of vehicles and orders on the tour while respecting the privacy of drivers.

Bring your own device
Ready to use on devices delivered by us or from the App Store on your own smartphone. This way, subcontractors can be easily integrated.

Language
Use without language barriers. The driver can choose from more than 15 different app languages for efficient working.

Status
Vehicle, tour and order status in real time enable full transparency at any time in the dispatch centre.

Communication
Simple and secure message exchange directly from the dispatcher to the mobile device including readout and dictation function.

Scanning
Tour and order identification via integrated barcode scanning enables efficient processing.

Photo
Damage documentation or nightly delivery with put down can be easily documented in the order file by means of a photo.

Signature
The signature function in the device enables the fully digital shipping note to be sent directly to the customer by e-mail or print.
The suitable mobile device
Because the AIS app is Android based, there are no limits to the choice of mobile devices. From fully secured stand-alone mode to your own smartphone, everything is possible. The following device types can also be obtained from our partner AIS:
Arrival times at a glance
The best planning works right up to the first traffic jam, whether on the road or in the check-in at the client's premises. The ETA module continuously checks whether the planned tour can be realized without deviation or at all. In this way, you can actively inform your clients about delays or integrate the expected lead time into your own customer portal.
Reduce liability
A departure control system not only is a legal requirement for the driver, it is also a good prerequisite for a stress-free and trouble-free journey. With the departure check module, the app supports the driver in his daily inspection tour with configurable checks. You will automatically receive the complete proof required by law.
Fast and easy loading and unloading
By using the scan module – depending on the mobile device with professional scanner or smartphone camera – all loading and unloading processes can be initiated by means of barcode scanning. This makes it easy to identify collis, shipments, orders and/or tours, saves considerable time and reduces wrong deliveries due to typing errors.
Paperless processes with electronic workflow handling
As part of the digitization process, this module offers paperless electronic procedures for creating delivery notes. Due to the availability of all relevant order data and the work steps involved in mobile processing up to the signature, we can digitally send your delivery note directly to the customer and to your digital archive. If you insist on paper, our mobile Bluetooth printers will help.
Consumption and wear - easy to find the cause of wear and tear
This module enables an easy connection to the vehicle's CAN bus and picks up over 1,500 signals for evaluation. With the resulting data, you train your drivers to drive in a way that saves resources. Furthermore, the telemetry hardware can be used to connect the digital tachograph so that you can archive the DTCO data of your drivers during operation via the connection of the mobile terminal.
In addition to the integration of further logistics software, our route planning software can be extended with further components to add functionality.
Packaging materials management

No more lost pallets
Do you want transparency with regard to your loading equipment in circulation? The loss due to lost loading equipment quickly amounts to several thousand euros, even for small businesses.
Forget about the use of paper-pallet notes. With the loading equipment management in PLANTOUR and the connected telematics, you automatically manage the loading equipment account towards your customers during order processing with the mobile terminal. You are now able to evaluate the account balance in the planning center. The module can be used for any type of loading equipment as well as for empties.

Inform your customers directly from the planning stage
Offer top service and avoid waiting times by using the notification module. After completion of the planning process, the planned arrival time is communicated directly from PLANTOUR via mouse click.
If you use our route planning software together with the telematics solution of our partner AIS, planning deviations can be transmitted automatically or automatic reminders can be sent by using geofencing such as: "Your order will be delivered to your location in approximately 60 minutes".

Complex score tours without ERP system
You have complex distributed branch deliveries throughout the week, and would like to display these in score tours? Usually, score tours are specified by the ERP system in which the route number for an order has already been specified before the route scheduling.
With the Tour Number Matrix Module, you can also model complex score tours in PLANTOUR without an ERP system by simply specifying the number per weekday with the customer. You work independently from the ERP system and control the scheduling from where it belongs: directly in the route planning software.
PLANTOUR Business Intelligence

Informed at a glance
Our standard route planning software already offers comprehensive reporting options, both with pre-defined standard reports and with the option of integrating individual customer reports.
We have created the PLANTOUR BI interface for those who would like to gain a deeper insight into the data. The module allows you to integrate the PLANTOUR database into your existing business intelligence tool or you can entrust us with the implementation of your individual analysis requirements in a BI tool.
s