Value Creation in Travel Distribution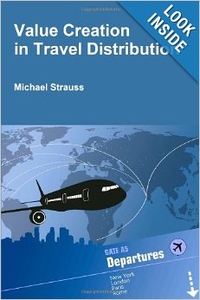 "Value Creation in Travel Distribution" provides a comprehensive introduction to the world's most rapidly growing industry. It covers the history of the industry and provides an introduction to the management and operation of its three principal segments: transportation, distribution and technology. In the text, emphasis is placed on introducing concepts about travel as an industry and exposing readers to various industry practices.
This book presents an insightful discussion of the travel industry's significant strengths, weaknesses, threats and opportunities. Topics include but are not limited to mobile booking, ancillary revenue, virtual meetings, social-media and location dependent services. It exposes the reader to how current trends in telecommunication, technology, digital media and ecology can influence the travel industry as a whole. The author shows some details of possible future developments, namely evolution and revolution, and draws a final conclusion.
Available as Kindle ($ 9,59) or Paperback ($ 17,96)
0.00 EUR (incl. Sales Tax)
---