For professional event management
As an event organizer, you can no longer ignore the need to offer tickets online in addition to over-the-counter sales. The regulatory requirements in times of Covid-19 have increased this necessity even more. Handling ticket sales via an online platform ensures that limited visitor numbers are not exceeded. Visitor data to be recorded for contact tracking purposes can be administrated centrally in a database already during online ticket sales. In addition, long queues at the ticket offices are avoided. To enable you to process tickets quickly and easily, PASS has developed an event ticketing system that ensures optimum processes for online ticket sales and admission at the venue.
With our software you can realize your online ticket sales quickly and professionally. For more information, watch our detailed product video.
Ticketing classic vs. online
The Ticketshop software is the ideal complement to your over-the-counter sales outlets. After the online purchase, you can provide your customers with the tickets as a hard ticket via a shipping service provider or digitally as an eTicket. The purchasers of online tickets have the option of printing them or saving them as an eTicket on their smartphone or directly in the PASS Ticket app.
No acquisition of hardware required
Via the PASS app, tickets can be scanned and verified at the admission control using a barcode or QR code. All you need is a smartphone and Internet access to verify the validity of tickets. This eliminates the need to purchase expensive hardware (e.g. handheld scanners).
Transparent and complete process handling
The intuitive and clearly structured user interface in responsive design ensures maximum user-friendliness on all devices – both for your customers in the ticket shop and for those users working in system administration. Our event ticketing software for your individual ticket shop can be enhanced by any number of functions and interfaces, as well as by various different merchandise management modules in the back end, allowing you to create your very own customized solution.
Different target groups
Whether events in sports, culture, business or any other area - the PASS Event Ticketing System supports you in ticket sales and admission control via the Internet

sports

culture

business

other
The list of our customers ranges from sports clubs to the theatre. But also leisure areas, such as swimming pools, benefit from our event ticketing system. According to this, it does not matter whether the ticket sale is carried out with a fixed seat selection including defined price categories or without seat allocation. Company events require special functions. The organization of corporate and business events can be managed via the PASS Event App Solution.
Ticketing and admission control via app
A fully digitized ticketing process without media discontinuity

Ticket presentation
Whether it's images, videos from artists, or images of the location – you can grant users access to a virtually unlimited amount of media.

Ticket management
Management and definition of different ticket categories, seat class, individual seat selection and assignment at the event location.

Pricing
Management and organization of standard and reduced prices, different types of pricing depending on seat class.

Client management
Client information needs to be systematically managed and client relationships must be regularly cultivated. You can take care of this by (optionally) taking advantage of the PASS CRM System.

Invoicing
As soon as a client has put in a ticket for an order in the shop, an invoice will be automatically generated. Moreover, you can use the interface to integrate your current financial accounting module.

Accounts receivable
Creating and managing outstanding payments and credits.

Mobile Device Readiness
By using the PASS event ticketing, your clients are able to conveniently put in a ticket at any time, at any place and on any device.

Open System
Any pre-existing software that your company might have won't prove a challenge. The PASS event ticketing system can be tailored to suit your needs thanks to its integrable interface.

Voice Readiness
From the first quarter of 2018 onwards, we will also be offering an order option in the event ticketing system via language. Registered users can order tickets via a language function without having to call up or fill in form masks.

Scalability
Are you just starting out? No problem. The event ticketing software is ready and equipped for growth and can be scaled to handle growing numbers of users.

Scanner App
Would you like to digitize your entrance control at events? The online tickets can be equipped with a bar or QR code. Scanning is done with a smartphone directly via the PASS app.
Customizing oriented toward your event ticketing system
We offer you customizing individually tailored to your corporate design and online platform. Refer to the example of a soccer club below to see what your event ticketing might look like.
1. Personal contact
Do you have questions about our event ticketing system and would like to contact us personally? Then send your request by e-mail or via our contact form. We will call you back to discuss your interests and arrange an appointment for a virtual meeting of the PASS Event Ticketing Software. You can also contact us by phone at +49 6021-3881-7528.
2. Virtual meeting
In a joint online appointment via video conference, we will give you an insight into the front- and back end of the event ticketing system. In addition to a presentation of the structure and functionality, one of our software developers will be available to answer any technical questions you may have.
3. Test installation
Before you decide to buy, we offer the opportunity to get to know the event ticketing system on a free trial for 14 days.
4. Requirements for the go-live
Have you decided to use the PASS Event Ticketing Software? These three steps lead to the activation of the system:
PASS sends you an offer
You return the signed offer
You send us hall or seating plans, which we integrate directly in the event ticketing system (if it's not already there)
5. Go-live
As soon as all requirements are met, the ticketing software will be provided. After go-live you can start creating your events in the event ticketing system yourself and provide your customers with tickets for sale online.
Are you interested in our event ticketing system? Here you will find further information about our usage models.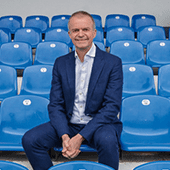 Through the long-term cooperation with PASS, we were able to digitize important processes of our association at an early stage. The support of our partner with know-how and resources has contributed significantly to our ability to meet the organizational requirements of the Corona crisis. Our small, predominantly volunteer team was also relieved of manual processes and can focus on serving members and fans. This also includes continuing to serve precisely those at the checkout who value personal contact. In this way, everyone benefits from the digitization strategy. We want to continue on the path we have chosen and look forward to further cooperation.
Manfred Fleckenstein
Spokesman of the Board of Management / Chief Financial Officer
SV Viktoria Aschaffenburg 01 e.V.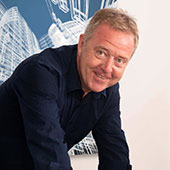 Professionalization in sports operations through digitalization

Since TV Großwallstadt put the topic "professionalization through digitalization" on the agenda, PASS has been a main partner with the developed ERP, ticketing and shop solution. PASS supports TVG with continuous improvements and adaptations now in its fourth year and especially against the background of changing requirements in times of Corona, the structured processes and professional cooperation have proven their worth. The fans are also thrilled by the multiple points of interaction with "their club". TVG highly appreciates the focused, sustainable and trustful partnership with PASS.
Stefan Wüst
Managing Director
TV Großwallstadt GmbH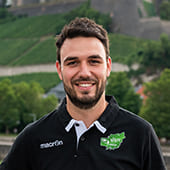 Rimparer Wölfe build on club digitization by PASS

We are looking forward to the partnership with PASS. It is always our goal to think in a progressive and innovative way, and also to break new ground. I am therefore also convinced that we have entered into the right cooperation with PASS for our visions.
Christian Graber
Head of Business Office & Organization
DJK Rimparer Wölfe GmbH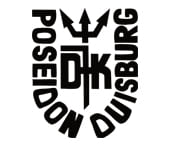 Outdoor pool operator relies on PASS software

With PASS Consulting Group, we as an operator were able to put an online event ticketing system into operation in the shortest possible time. Thus, in the middle of the pandemic period, the admission to our natural swimming pool was regulated corona-compliant and business operations were maintained.
Metehan Karaoglu
Operations Manager
DJK Poseidon Duisburg 1921 e.V.
s