Individual software development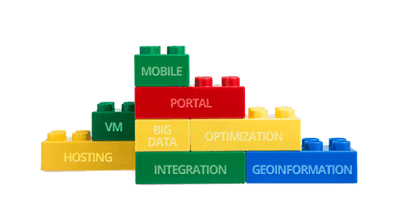 In addition to our product-based SolutionWorld Logistics, we also develop individual software solutions for logistics for our customers. In this way, we support them in the development and introduction of modern IT components and their intelligent networking. We accompany processes along the entire supply chain and help our customers develop new business cases or business models. Often, we encounter the same challenges and needs over and over again – such as:
Complete digitization of data exchange along the entire supply chain
Real-time use of data (Big Data), information and events to support actions
Use of IT components from everywhere by means of mobiles, wearables, etc.
Active decision support by means of IT with modern algorithms and artificial intelligence (AI)
Individual software solutions at the price of standard software
Are you looking for an individually tailored solution because commercial off-the-shelf software does not meet your ideas and requirements correctly? With our extensive database of reusable software components and our PASS Software Factory, we can implement your individual software solution.
Easily assembled reusable components
By combining basic components and our approach of automated software production, the basic framework of the individual industry or logistics software is created, which can then be individually extended in any vertical integration of manufacture. Reuse in a short time-to-market results in a cost-attractive yet "individual standard software".
Components of individual software
The following components can be used as part of your individual software solution for Industry 4.0 or Logistics 4.0:

Mobile apps
The mobile app framework offers basic functionalities and integration for mobile applications for iOS or Android.

Integration
The integration framework offers a set of technology/methodology tools for the realization of platform-independent real-time interfaces (or near-time) for Industry/Logistics 4.0 needs.

Portals
The portal framework contains pre-programmed portal-based technology and standard application solutions.

Big Data
Modern NoSQL solutions for managing large data volumes are offered in the Big Data handling module.

Geoinformation
The geo & map framework provides the geo information and services usually required in logistics software, such as map data or geocoding.

Optimization
Our established optimization libraries and methods help in the automated solution of problems by the software.
In addition to many other basic technical and functional components to realize your requirements, we also offer operation from the PASS cloud in our ISO-certified data centers located in Germany.
Think big, start small, learn and scale fast
A lot of people think that Industry 4.0 and Logistics 4.0 projects are large, expensive and risky. In addition, we often hear that the established processes are not affected by digitization. For these reasons, projects are often delayed or not even tackled in the first place.
Our reference projects show that even smaller solutions can have major effects. The road to digitization can be taken in small steps by both mid-size and large companies. Often smaller, subordinate or secondary business processes have an enormous digitization potential and the corresponding projects can be quickly proven with a positive ROI.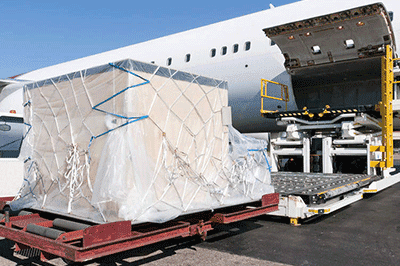 Next generation letter sorting
Challenge
Daily sorting of 64 million letters distributed across 82 mail centers in Germany
At least 80 % of the shipments have to be delivered within 24 hours
Machine sorting of the letters up to delivery sequence
Solution description
Takeover of a heterogenic release and system landscape
Consolidation of the different artifacts to a complete software ready for production
Expansion of the system and new sorting process (such as order of priority)
Components used
High-availability Java EE Client Server architecture
High performance Oracle database procedures in the GRID
Implementation strictly according to the customer's procedure model
This could also be your solution...
Do you have a similar challenge to the ones described here or shown by our standard solutions?
Do you have an idea how you would like to digitize a business process or parts of it?
You want to take a smart path towards Industry 4.0?
We are happy to support you with our solutions, our concepts, our expert knowledge and our creativity. Please contact us for further information.
s