Payment Engine PASSmultiPay
Future-oriented solution for your payment transactions
TARGET2/Instant Payment/SWIFT and SEPA software solution for corporate and bank payment processing
The area of payment transactions is permanently subject to a high dynamic of change. It is becoming more competitive, more complex and more global. This fundamental change is caused by various factors. New players and FinTechs offer cost-effective and digital wallet solutions (PayPal, Apple Pay, Google Pay, etc.). Mergers and Acquisitions allow competitors to secure market share. The number of transactions increases constantly. Likewise, the pressure for change from regulators is increasing: TARGET2, PSD2, Open Banking, Mobile Payment or Blockchain show that international payment traffic is in upheaval and continues to advance.
Due to the Bundesbank initiative TARGET2, PASS has developed a new and stable payment engine. With PASSmultiPay, TARGET2/Instant Payment/SWIFT and SEPA payment transactions are processed in a high-performance and automated manner. Banks and companies can seamlessly integrate the payment engine into their business processes via an open API architecture. The payment system handles the entire payment process.
The goal is to create a payment platform with which the user banks can provide a wide variety of products and usage options. The payment engine incorporates a product builder including a modular system with which partners or FinTechs can put together their own payment transaction products. With PASSmultiPay, PASS is developing a future-oriented payment engine with standardized processes for all payment transactions.
Instant Payments
Become active now: Reliably process real-time transfers
The SEPA Instant Credit Transfer (SCT-Inst) procedure has already made it possible since 2017: real-time transfers of up to 100,000 euros within ten seconds instead of several hours or days, and around the clock. However, only about 14 percent of all euro transfers are currently instant payments. A legislative initiative of the EU Commission now wants to change that:
Every payment service provider that offers transfers in euros is to be obliged to enable these as real-time transfers as well.
Payment service providers should not be allowed to charge higher fees for real-time transfers than for SEPA transfers.
In order to prevent errors and attempted fraud, payment service providers should be required to check whether the account number and name of the payee match in the case of instant payments.
Payment service providers are to check their customers against the EU sanctions lists once a day.
The expected schedule:
TARGET2/SWIFT transition
Securing payment transactions
With the consolidation of TARGET2 and T2S in payment transactions, the European Central Bank (ECB) has created a payment system with common infrastructure components for the processing of ISO 20022 formats.
In order to participate in T2 in the future, banks must perform the ISO 20022 migration. The SWIFT conversions will follow. Thus, it makes sense to set up the electronic payment transactions with new highly automated processes.
The Payment Engine generates and processes TARGET2, Instant Payment and SWIFT as well as SEPA ISO 20022 message formats.

TARGET2 Services
All new regulatory requirements are covered by this service. T2 will support ISO 20022 message formats from the start. T2 processing can be carried out securely with a standalone solution or by means of a white label system for third-party business.

Instant payment services
With real-time transfers, the amount is finally credited to the recipient within a few seconds. The credit must take place in a maximum of 10 seconds. The requirements of the Bundesbank are met through round-the-clock availability and real-time connection to booking systems. Instant payment processing is made available in the payment engineas a new product.

AML check and limit check
In the AML service, API sanction and white/black listing, checks of incoming and outgoing payments are performed. The limit check validates account balances, limits and dispositions. The AML check and limit check are fully integrated into the payment system as well as the payment confirmation process.

SWIFT Services
The new ISO 20022 formats are processed for foreign payment traffic. SWIFT processing is characterised by a high degree of automation.

SEPA Services
The SEPA ISO 20022 message formats for processing bulk euro transactions for intra-European transfers are already in use. This ensures a smooth, highly standardized and fully automated process.

Third Party
The connection of the payment engine to an existing banking system or the integration into third-party systems is controlled via predefined and standardized interfaces.
Failure robust 24/7 and 365 day business

Interesting for banks and institutional clients

SDKs for developers to offer customized solutions to corporate partners and process payments faster and more digitally
Platform- and multi-client capability

Individually scalable microservice architecture, which increases fail-safety

Process and product configurator for operators to create their own payment products (without software development)
Customer / Dashboard Area

Intuitive user interface

Traceable and automated integration tests to reduce the workload on banks and their employees

Open architecture is flexible with respect to the core banking systems used or third-party systems, but can also be operated as a stand-alone solution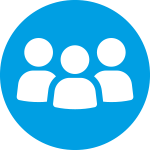 Customer Section
The payment engine is based on an intuitive user interface and a customer data API. This enables payment service providers to offer online banking functions to their end customers. Other online banking products can also be connected via the customer data API. In view of PSD2 regulations and increasing data sovereignty of end customers, we offer many possibilities to manage bank data and processes ourselves.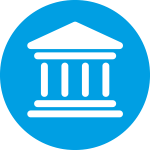 Banking Section
The payment engines intuitive user interface enables bank employees to track payment processes holistically. Dashboards, real-time, statistical, and research tools simplify users' daily work. We provide structured inbound, validation, compliance, and outbound processing overviews with detailed views. The user thus has a monitoring of the processes and can intervene if necessary.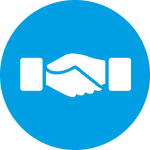 Partner Section
Payment service providers must increasingly offer partners, corporates and online partners added value in their cooperation. The bank can use PASSmultiPay to generate customized solutions for its partners. Self-services such as research and repair functions are also available to partners in order to minimize the bank's manual processing efforts, among other things.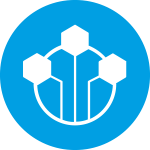 Payment Section
The Payment Section contains the payment transaction processes (TARGET2, Instant Payment, SWIFT and SEPA). This is where the functional processing is anchored. The payment engine processes the payment messages on a granular basis. Validations, compliance checks and postings are also processed by the Payment Section.
Why PASS?
With more than 25 years of experience in payment transactions, we offer you a modern payment engine. We bundle development resources and know-how across the organization to develop PASSmultiPay based on the latest software frameworks, design patterns and technologies.
As an open source software provider, PASS is the direct contact for license agreements and contract design. In the ever-increasing digital communication with end customers and partners, our focus is on low failure rates and fast response times.