Travel management for the public sector
Seamless travel management for the public sector
End-to-end travel processes with the Public Sector travel management system
Public institutions, from state to local authorities, have their own approval, monitoring and invoicing processes. PASS has developed the modular travel management system Public Sector (TMS Public Sector) on the basis of these specific requirements. It supports all those involved in a business trip (travelers, co-signatories, authorizers, travel offices, administrative offices, authorized representatives) and ensures seamless travel management for public authorities in all the individual steps without media disruptions (application, authorization, booking, and settlement).
Public Sector TMS as a central hub that ensures compliance
Our Public Sector travel management system is the central interface for all parties involved in a business trip. The integration of external systems makes it possible to fully automate the entire process, whereby the web solution consolidates the planning, authorization, booking, and billing of business trips in one process chain. Thanks to workflow-based processing, the business travel management software can be tailored to your requirements with just a few adjustments.
Each application and expense report is reviewed using an integrated Rules Engine that stores federal and state travel policies and administrative regulations. In this way you are able to ensure compliance. The guidelines and rules can be easily adapted, without intervening in the business travel system. In this way, the travel management system guarantees flexibility and individuality.
Greater employee satisfaction due to process automation
Improved controlling by the travel department
Less time required for application for and billing of business trips
Faster co-signing and approval processes
Compliance with the legal requirements, thanks to the Rules Engine
Higher efficiency of the travel department through process automation

Completeness
A complete itinerary is generated with routes and accommodations.

Consistency
Automatic creation of travel expense reports without media discontinuity.

Clarity
Ease-of-use thanks to intuitive graphical user interface oriented towards modern design.

Transparency
Transparent process thanks to an integrated report generator and the historization of all transaction data.

Time savings
Time savings for all participants through automated processes from planning to billing.

Cost savings
Necessity of the examination by the travel agency no longer necessary thanks to rule-compliant business trips.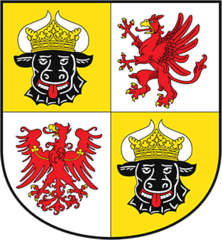 What exactly is included in the end-to-end system that the Mecklenburg-Vorpommern state administration uses?
In particular, the end-to-end system includes the electronic processing of an end-to-end business trip process. The business trip proposal; the co-signing and approval process; the automated creation of a door-to-door itinerary, including hotel; the automated booking of means of transport; and business trip invoicing, including payments to travel service providers and travelers via the state budget, as well as integrated auditing processes, are all integrated into the process. The sending of documents is eliminated, as these can be directly stored in the system. The process is in use productively at several authorities. To the best of my knowledge, Mecklenburg-Vorpommern is leading the way in public service with this overall concept.
What requirements were in focus while building the system?
The state of Mecklenburg-Vorpommern provided PASS with a detailed list of requirements. The aims of the system are to reduce the time needed within a business trip process for everyone involved, to technically support compliance with the business trip rules, and to enable paperless processing of a business trip. The focus was therefore above all on automation and seamless processing – today all processes are implemented within the system. An efficient workflow is ensured through features such as the default settings of master data and preferences; the integration of interfaces to the booking portals for rail tickets and hotels, as well as to arrangements in the state's budgeting, cash management, and accounting systems; and the inclusion of ancillary services, such as Google for calculating distances.
"The previously time-consuming and cost-intensive processes for business travel can be processed more efficiently with the use of this new travel management system."
Fred Stockel, Ministry of Finance in Mecklenburg-Vorpommern, Germany
The Public Sector TMS consistently meets the complex requirements for management of business trips in the public sector and is an end-to-end solution for the entire business travel process.
Anyone who opts for a mass product has to adapt their processes in line with the relevant service provider's ideas. At PASS, we focus on adapting our solution to our customers' processes.
Currently, connection to the ProFiskal financial system is possible via a defined interface. Connection to other financial systems can also be realized if required. In addition, csv export is available in the standard product for all data fields for completed trips. The csv data can then be imported to a financial system.
| | License purchase | Software leasing | SaaS |
| --- | --- | --- | --- |
| Special features/services | License including extensive maintenance services | License including extensive maintenance services | Product license (incl. hosting of the software in our data centers in Aschaffenburg and Bad Mergentheim, Germany) |
| Billing | One-time license fees and annual maintenance fees | Monthly license fees (incl. maintenance fees) | Monthly usage fee |
License purchase
Special features/services:
License including extensive maintenance services
Billing:
One-time license fees and annual maintenance fees
Software leasing
Special features/services:
License including extensive maintenance services
Billing:
Monthly license fees (incl. maintenance fees)
SaaS
Special features/services:
Product license (incl. hosting of the software in our data centers in Aschaffenburg and Bad Mergentheim, Germany)
Billing:
Monthly usage fee
s