Travel Agent Desktop (TAD) – travel agency software
Multi-content capable online travel agency software incl. post-booking processes
The new generation travel agency software has been developed together with the global franchise system Lufthansa City Center (LCC) to provide travel agencies and TMCs with a modern, flexible and modular tool that meets the requirements of today as well as in the future. The travel agency software is based on many years of professional and technological know-how from the travel industry and enables users to integrate the complex NDC world into the booking process with just a few clicks in a simple way. Known as Bridge-IT, the tool has been an integral part of the booking technology at LCC offices since 2018. The travel agency software is continuously being expanded with new content sources and features.
From offer management through booking to post-booking processes of various service providers from different distribution channels (NDC, GDS and non-GDS content), everything is united in one clear web interface of the travel agency software.
With the Travel Agent Desktop (TAD) we offer an independent and modern multi-source travel agency software to handle all booking steps.
Overall architecture of PASS Travel Agent Desktop
Our travel agency software Travel Agent Desktop (TAD) is based on our backend system Travel XML API XX1 as well as our middleware platform Travel Web API iXX1 and thus enables access to Global Distribution Systems (GDS), IATA's New Distribution Capability (NDC), further direct connections as well as Low Cost Carriers (LCC) and aggregators for flight, hotel and car rental. Furthermore, the travel agency software offers comprehensive integration with profile, midoffice and backoffice systems as well as other travel service providers.
In addition to the travel agency software Travel Agent Desktop, other applications can also be developed on top of our middleware and then use the existing services and rules. Such a solution could be, for example, a business travel management system (desktop, mobile, chat bots, etc.) or a duty-of-care platform.
Why use the PASS travel agency software?
Today agents have to book and process travel services via different travel agent selling platforms in order to provide their customers with the best offer. The decentralized handling does not follow a uniform, automated process. In some cases, data is stored redundantly in different systems. Our comprehensive all-in-one travel agency booking system is used for efficient handling and processing of single as well as multipax travel bookings. Travel agents can simultaneously search, book and process a large number of fares from different sources in one interface instead of centrally. The processes for handling bookings as well as customer communication are standardized and automated. This improves the customer experience and enables billing and reporting at corporate level. It ensures full content, optimized processes and higher customer satisfaction. With our travel agency software additional services such as lounge vouchers or extra baggage can be easily sold. Currently, PASS is also the only technology provider that has integrated Lufthansa's Book-a-Group solution.
Request an online demo of our travel agency software
We would be happy to present the Travel Agent Desktop to you in a personal online appointment without obligation. Arrange your appointment for a live demo of our travel agency software now.

Transparency
Combined display of all results from different booking channels as well as booking of different travel services in one travel agency software tool (full content) provide travel agents with transparency about the possible rates as well as access to all offers and bookings.

Other revenue sources
Increased consulting quality/efficiency through integrated cross-selling. Automatic display of ancillary services relevant to the booking and sales tips/promotions. Option to dynamically display safety and advice notes for destinations via a rules engine or API.

Flexibility
Customizability of the travel agency software to your requirements. Integration of other functions, content providers, profile/midoffice/backoffice systems. An additional rules interface and the integrated Rules Engine allow process interventions and individual optimization.

Range of functions
The Travel Agent Desktop offers a comprehensive range of functions: From pre-booking to booking to post-booking as well as end-to-end workflow automation with permanent optimization and extension.

High data security
Data security through hosting in our own ISO-certified Data Center in Germany. We also take into account the data protection requirements through the Payment Card Industry Data Security Standard (PCI DSS).

Usability
The travel agency software is easy for users to operate because it provides an intuitive and modern graphical user interface (GUI). Therefore, it can be implemented quickly and with little training effort.
The following partner systems and open source tools are currently integrated into our travel agency software:
Additional connections are possible if required. All the important Global Distribution Systems and many other systems are already connected in PASS XX1 and can thus be provided in the shortest possible time. Here you can find the overview of the available connections:
The dashboard of our travel agency software provides a convenient overview of the following functions:
Selecting the traveler profile or entering a new traveler
Search of existing PNRs
Claim PNR: loading of group and individual bookings of an airline for further processing
Search of offers and travel documents
Queue Management: display of all queues, creation of new SPNR queues as well as display of imported PNRs from external systems (e.g. OBEs like Atlatos, Onesto, Cytric, SAP Concur)
The travel agency software enables an extensive and structured flight search with the following query options:
Round-trip, one-way, multi-trip search and search parameters (such as corporate rates incl. baggage allowance, only re-bookable or only refundable fares, as well as extensive result filters)
Availability query including various fare options (such as FXA and FXX, fare family and fare base query)
Fare search by time (branded fares display) and by price incl. additional fare options and one-way price comparisons
Fare quote query
Flight plan query
When searching for a rental car, travel agency software Travel Agent Desktop provides extensive car rental information:
Search and result display incl. selection of rental station via Google Maps
Sort function
Vehicle type
Tariff conditions
optional vehicle equipment and insurance options
The intelligent shopping cart guides agents, across all booking channels, more quickly through the desired trip booking:
Automatic prepopulation of all relevant existing data and content for booking
Structured itinerary display and easy addition of further travel services (such as flight, hotel, car)
For flights: graphical seat selection and choice of ancillary services
For rental cars: choice of optional services and insurances
Automatically and manually add Other Service Information (OSIs), Service Requests (SSRs), remarks, or Advanced Passenger Information System (APIS)/Transportation Security Administration (TSA) data.
Additional data collection via AirPlus
After booking the contents of the shopping cart, a Super PNR is generated. This includes all services of a trip, regardless of the original distribution channel. The contents of the PNR can be further edited. This includes in particular:
Manual pricing
Issuing of Ticket/EMD
Add ancillary services
Add seat
Split PNR
Notification management (flight schedule changes, airline notifications, etc.)
Queueing
Void
Refund (partial refund, tax refund, EMD refund)
Exchange
Possibility to

create and send various offers before the booking, as well as
after the booking corresponding booking confirmations incl. calendar entry can be sent to the customer.
All actions are performed at the SPNR level so that services from different sources can be represented in a unified itinerary.
The itinerary is flexible and dynamically structured and can be easily adapted to your needs. Travel agency or customer logos are controlled from the master data.
Notes, advertising banners and other texts or text modules are contributed.
Individual notes can be added in the booking process by the travel agent.
In addition, other documents can be attached to a mail.
In general, colors, font and font size are customizable in the standard. Further adjustments like changed tables are possible, but with additional effort.
Our travel agency software is characterized by a wide range of functions. In addition, there are many other features, such as:
Parallel working through multi-sessions
Change/access to another travel agency without logging out (if authorized, e.g. call center on behalf of several branches)
Keyboard shortcuts for faster navigation
Multi-language capability (German and English, expandable to other languages)
Quick search entries
Amadeus terminal (cryptic commands)
Rules Engine (for e.g. auto ticketing, queue management, file finishing, missed savings, filtering of results, quality checks, promotions, dynamic filling of marketing portlet, contributing dynamic content (text and banners) to mails)
The following tasks and settings can be performed in the administration area of our travel agency software:
Master data management (organization as well as users, roles and rights)
Itinerary management (e.g. advertising banners, standard attachments, etc.)
Setup and management of custom rules (such as queue events, remark control)
Definition of default settings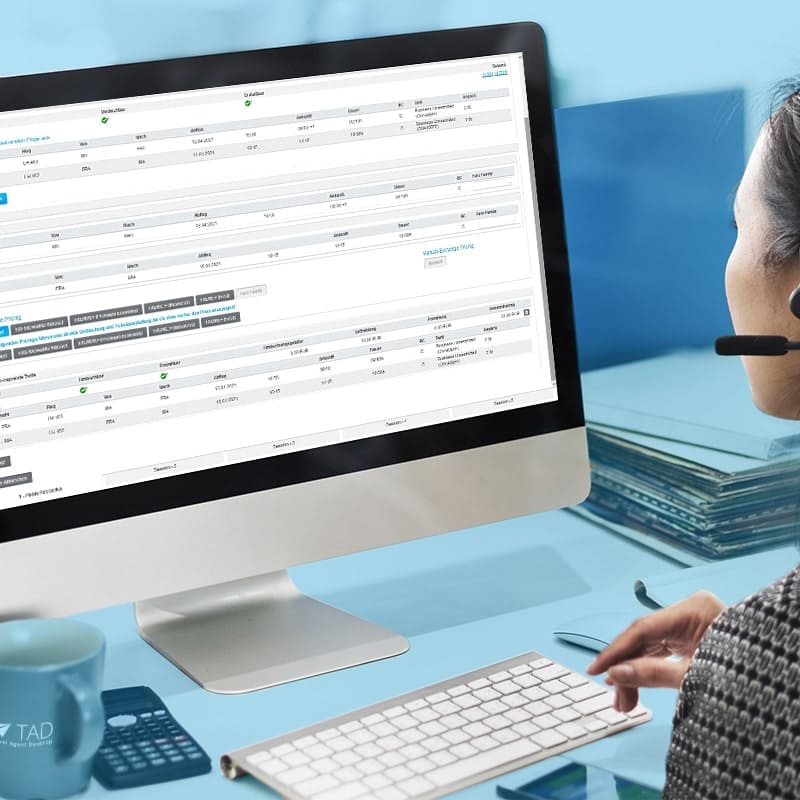 For users and the business department
Automated, optimized processes and consistent data quality
Prepopulated data contents
Improved customer service
Intuitive use
Consistent look and feel of all offers, bookings, etc.
Parallel working possibilty through multi-sessions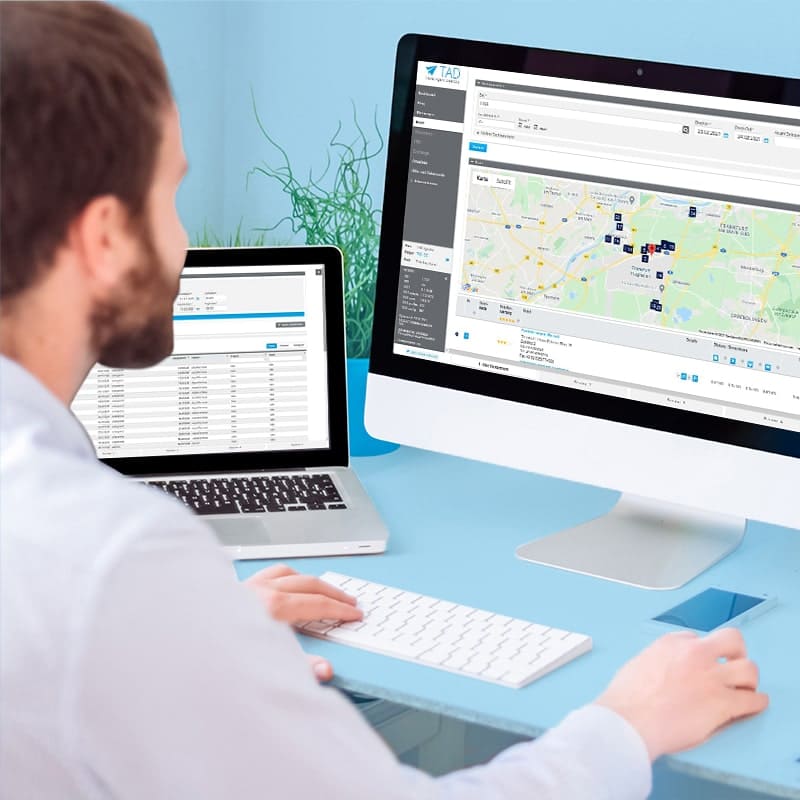 For IT or division managers
Easy deployment of the travel agency software as a web app with support for all major web browsers
No installation required
Optimal use on the monitor, laptop or tablet
PASS Travel API XX1 and thus the provision of travel data can also be integrated into other front-end solutions (OBT, chatbot, apps, etc.)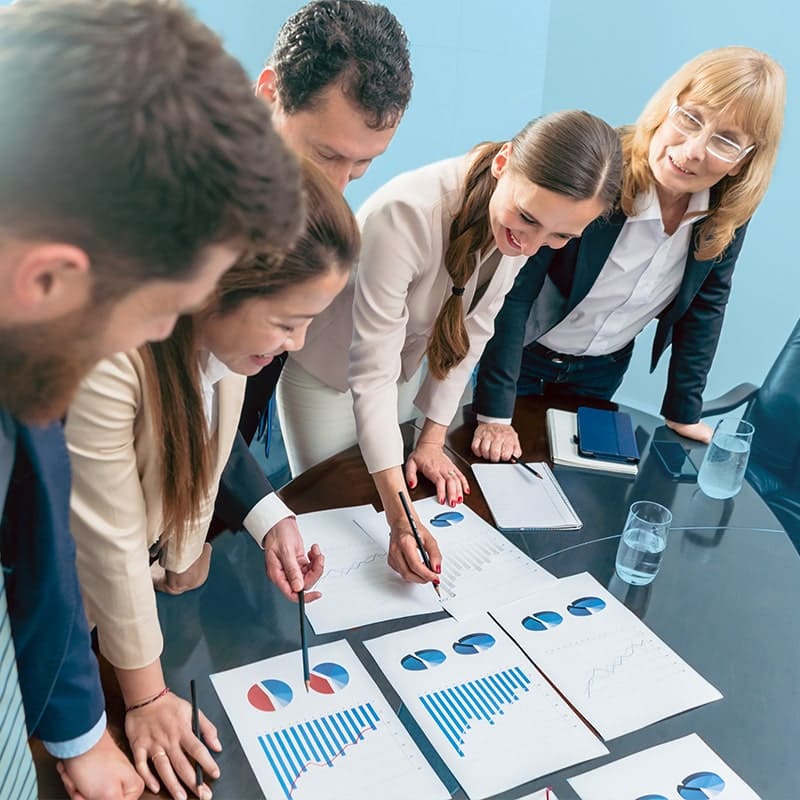 For decision makers/management
New revenue opportunities and savings potential
Future-proof software for travel agencies/TMCs
Independence from travel suppliers
High security standards
Fully customizable travel agent selling platform and customer communications to your corporate look and feel
Training for the different travel service providers is no longer necessary, as a consistent look and feel is achieved