As a start-up or medium-sized enterprise, you are faced with numerous tasks and challenges in online trading. In order to make your entry into e-commerce as simple as possible, we have developed a shop software in the form of a complete solution. With the e-commerce software, you can launch your products and services of any kind (physical and digital) quickly onto all relevant online marketplaces – no programming skills required. You can dispense with the purchase of cost-intensive hardware if necessary, as the webshop software is available as a license or cloud solution. Our webshop system is therefore the perfect complement for your brick and mortar stores.
Transparent and complete process handling
The intuitive and simple interface with responsive design ensures maximum ease of use on all devices – both for your customers in the online shop and for the users dealing with system administration. The PASS shop software can be extended with optional functions and interfaces as well as through various ERP modules in the back-end and thereby becomes an individual solution.
In order to respond to market and customer needs, our R&D team is constantly developing new functions and optimizing the webshop software. Software updates are automatically provided so that you always get the latest version.
Customized for your online shop
We offer you customization in line with your specific corporate design and your online platform. The following three examples show how your webshop could look:

PRODUCT PRESENTATION
Integration of image and video galleries for multimedia presentation of products

PRODUCT MANAGEMENT
Definition and combination of different attributes for the product description, management, and definition of product variants

PRICING
Management and organization of standard and temporary promotional prices and differentiated pricing of product variants

PRODUCT LINKS
Mapping of relationships and dependencies between products, differentiation of products that are not stand-alone (cross selling)

CUSTOMER MANAGEMENT
Interface with our CRM system for systematic maintenance and management of your customer information

BILLING
Automatic invoicing and shipping on receipt of orders, interface with financial accounting

ACCOUNTS RECEIVABLE
Management of receivables and credit notes, automated payment reminders as part of the dunning process

RETURNS MANAGEMENT
Registration and processing of returns with automated confirmation e-mail and comprehensive analysis of the return rate and reasons
Price models of the Shop Software
Product license

Software as a Service (SaaS)

Prices (excl. tax)
Basic: 499 €
Pro: 1.499 €
Project: 4.999 €

Basic: 49 € (monthly)
Pro: 129 € (monthly)
Project: 299 € (monthly)

You can purchase our shop software as part of our incubator model. In addition the following usage models are also available.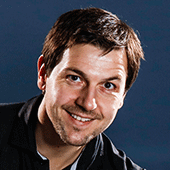 Table tennis goes digital – Coaching portal Timo Boll Webcoach (TBW)

"We really enjoyed working with PASS. The professional and structured support of PASS was very helpful for our technologically inexperienced team to create our table tennis webcoach!"
Timo Boll
German professional table tennis player
Timo Boll Webcoach GbR

Retail company implements PASS shop software

"In general, it makes sense as a retail company to be present both stationary and online. Therefore, we are pleased that we were able to implement our webshop system together with PASS. With the online shop, we have an exciting new opportunity to present ourselves as a company and offer our products for sale nationwide."
Marco Schwarzkopf
Managing Director
Outdoor Schädlich GmbH
s