Success Story: Bank of Communications
One application for all core banking business processes thanks to MULTIBANK Dynamics®. The foundation for successful banking.
Properly set up for the global market with a new core banking solution
After the Bank of Communications had already been operating an office in Germany for many years, the decision was taken to convert this into a branch. The necessary procedure for granting an appropriate banking license was processed rapidly, and the foundation for the bank therefore created. To get business operations up and running quickly, it was crucial to structure the processes and implement them using efficient IT systems, making it possible to satisfy all requirements in terms of legislation and meeting client needs. In March and April 2007 the fundamentals for speedy and successful implementation of the IT project were worked out in two workshops in China. This was necessary because, at that time, all the Bank's experts were still working in China. At the end of this process a finished design for the planned IT infrastructure had been established.
In the fall of 2007 the Frankfurt Branch of the Bank of Communications Co., Ltd., officially began trading. The bank is regarded as a bridgehead for trade between China and Europe and operates the following types of business in particular:
National and international payment processing
Overseas trading (export/ import)
Lending
Deposit banking
Foreign exchange trading
Cash management
Money transfers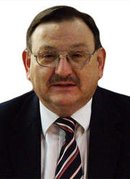 "The swift operational launch of our business in Germany would have been far more difficult without our partner PASS MULTIBANK."
Ernst-Dieter Kircher
Company Management Bank of Communications Co.,
Ltd. Frankfurt Branch
Wanted: A flexible software solution that satisfies all client and market requirements.
In China the bank has a very complex IT infrastructure at its disposal, which subsidiaries from other countries are already linked to. The IT system is designed to suit Chinese conditions and leaves many requirements of the German market open.
The desired objective was a software solution that is connected via interfaces to the parent company and interactively delivers the customized requirements relevant to Germany. The modifications to the Chinese system should be kept to an absolute minimum.
Getting everything from a single source was a further important criterion in selecting the software and partners. The goal was to find a well-structured and lasting solution for the German market that was capable of being fully functional in a short time, and to ensure short communications paths with clear responsibilities. Ultimately the focus was to get business operations in Germany up and running quickly: "As a bank we must constantly adapt our business models to changing market conditions. This demands innovative IT solutions that are flexible and always at the cutting edge of technology – solutions that are designed for growth and that grow with our bank, and partners who know our market and are farsighted in their thinking and actions. Fortunately, with MULTIBANK we have found such a partner, and without them the rapid start-up of our business operation in Germany would have been difficult to imagine," says Ernst-Dieter Kircher, management board member of Bank of Communications Co., Ltd. Frankfurt Branch.
Found: A Core Banking Solution. For all business processes. From a single source.
With the MULTIBANK Software Service AG as developer and provider of core banking software for the specific user requirements of private and foreign banks, we have found a partner that provides all the necessary components from one source. With the modern MULTIBANK Dynamics® platform based on Microsoft Dynamics NAV, the company is providing a platform that satisfies these requirements in a single application – and much more besides.
---
"The start was very promising and we will continue to count on a successful development of our business activities at our German branch."
Hu Rongbin
Manager of the Bank of Communications Co., Ltd. Frankfurt Branch
---
The base module forms the application's core. This module takes care of all of the necessary configuration and customer master data as well as the automated processes required for running the application. It is customized to suit the bank's needs.
In addition to the base module, users can also set up additional business modules and functions such as traditional payment processing, account statement generation, balance statements or even a special balance sheet format. In addition to all this, MULTIBANK Dynamics® is accessible to all types of communication with other systems.
The bank currently uses the following components:
Internal/external reporting
Payment processing, payment processing statistics
Connection to the account retrieval process
Tax certificates
Optimized business processes. Satisfied clients and staff.
The implementation of the core banking solution was completed in less than five months, and the business operations were quickly and successfully up and running as planned. The employees were intensively instructed in using the new functionality, but were also trained in the requirements and specific features of the German market. In October 2007 the Bank of Communications was launched on the German market with its new core banking software. "We made a conscious decision to choose MULTIBANK as our partner, and our decision was the right one. The MULTIBANK experts combine detailed knowledge of banking processes with profound technological expertise and are very reliable. The software solution satisfies all our demands, is designed for growth and future requirements and, on top of all that, is easy to use. Both our clients and staff are satisfied. Our business processes have been successfully implemented as well," says Ernst-Dieter Kircher, management board member of Bank of Communications Co., Ltd. Frankfurt branch.
A core banking solution based on Microsoft has many advantages.
Summary of the most important benefits:
A reliable standard and flexibility through a uniform source code
Ongoing update process using "integrated innovation" – satisfaction of all client and market requirements
Simple and easy to use
High flexibility through a suite of modules
Economic with regard to investment and operating costs
Transparent cost-benefit ratio
Short implementation times in approx. 3 to 5 months
Simple migration
About the Bank of Communications
Country
Germany
Branch
Banking, Financial Services
Company
The Bank of Communications, Frankfurt Branch, was founded in 2007 and started business operations in the 4th quarter of 2007. The parent company in China is one of the country's leading banks with over 68,000 employees. Over 2.600 branches are operated worldwide, incl. in Hong Kong, New York, Tokyo, Singapore, Seoul, Frankfurt a. M. and Macau.
Status quo
The branch uses the application from its parent bank in China as its basic banking system. They were looking for an application which offers as much of the functionality needed for the German market as possible from a single source.
Solution
MULTIBANK Dynamics® works on top of Microsoft Dynamics™ NAV and is a banking solution designed to fit the special requirements profile of foreign banks. All requirements for the German market are satisfied.
Benefits
State-of-the-art technology: all necessary components for an efficient banking operation in Germany. Everything from one supplier: From conception to implementation, offering convincing value for money.