PASS MAPS for route and tour planning
PASS MAPS for truck route planning online
Web-based planning and optimization tool – the lightweight for your tours
Are you looking for visual support in truck route planning and want to leverage optimization potential? At the same time, however, you only have a small fleet and complex route planning systems seem too large and complicated for your needs? We have the solution: With the web-based software PASS MAPS you can perform your truck route planning online – without complex interface adaptation or training measures.
Powerful algorithms
The basis for PASS MAPS consists of our MAPSERVICES, which provide geo-information and optimization services for transport logistics. Almost all functions that we offer there as an API-based cloud service can also be used in PASS MAPS. We would be happy to inform you about the performance and functionality of our algorithms.
Productive use within 15 minutes
PASS MAPS has been developed and designed to enable quick and easy use in online truck route planning:
Minimalist data – to use PASS MAPS, there is no need for complex master data maintenance and configuration. All necessary data are entered directly into the interface, provided via Excel or are already preset in the best possible way.

Simple data exchange via Excel – the most used interface format in the business world are Excel files. PASS MAPS is based on this paradigm. Simply load your orders and your fleet into the tool via the interactive wizard and start optimizing.

All the way into the vehicle – finished plans can be sent all the way into the vehicle at the push of a button. Here we support a range of options and providers, entirely in line with the needs and requirements of our customers.

Route calculation and optimization
Calculate travel times and routes between different destinations for trucks, cars or cargo bikes without detailed stop information and optimize stop sequences within a tour or across tours.

Professional tour planning
In addition to driving time and route optimization, shipment-relevant aspects such as idle times, capacities, and restrictions are included in the optimization, thus creating realistic delivery plans. Send your planning to the vehicle at the push of a button.

Area planning and visualization
Analyze the location, distribution and assignment of addresses and delivery areas with or without assignment to depots. Get information on actual commute distances and area sizes or simply get a cartographic overview.

Visualize, calculate and optimize your car and truck routes by clicking on the map or by entering them in the browser. See your daily routes compactly at a glance incl. truck driving times, distance data (Distance Rules for Road Transport/EWS) with toll information and cost calculation. Use the predefined truck profile with passage restrictions and adjusted speeds and export your resulting truck route planning as an Excel spreadsheet.
Automatic address completion and correction during input (geocoding)
Determination of distance, travel time, toll distance, CO2 emission and transport costs
Use of fastest, shortest or most cost-optimal route as basis for optimization
Calculation of route planning with truck-specific parameters
Display of multiple tours at the same time
Truck route optimization at the push of a button
Direct call by entering the URL possible, e.g. from Excel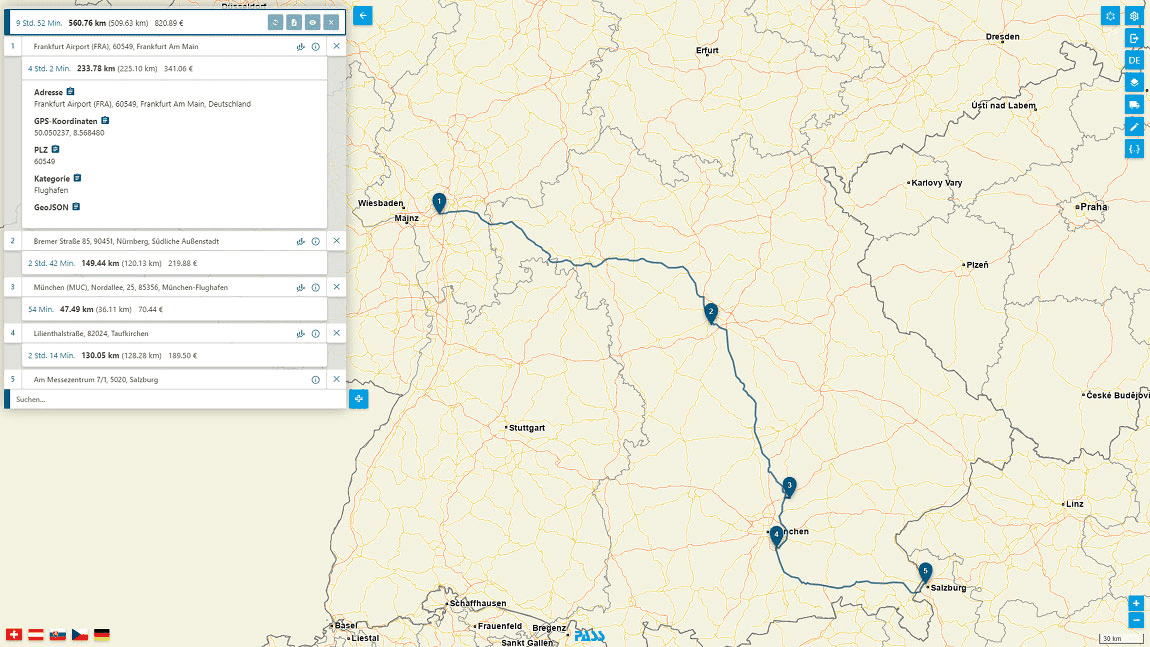 See on the map where your customers are distributed or how your sales territories are located. Have key figures calculated for your customer distribution and display the allocation directly on the map, either by entering them in the web app or the URL, e.g. via Excel functions.
Visualization of areas and addresses in different colorings
Calculation of metrics based on reference points such as branch office or warehouse addresses
Determination of regions by merging existing territorial structures such as postal codes or administrative areas (e.g. cities, counties, etc.)
Quick export as Excel spreadsheet
Creation of individual areas by drawing on the map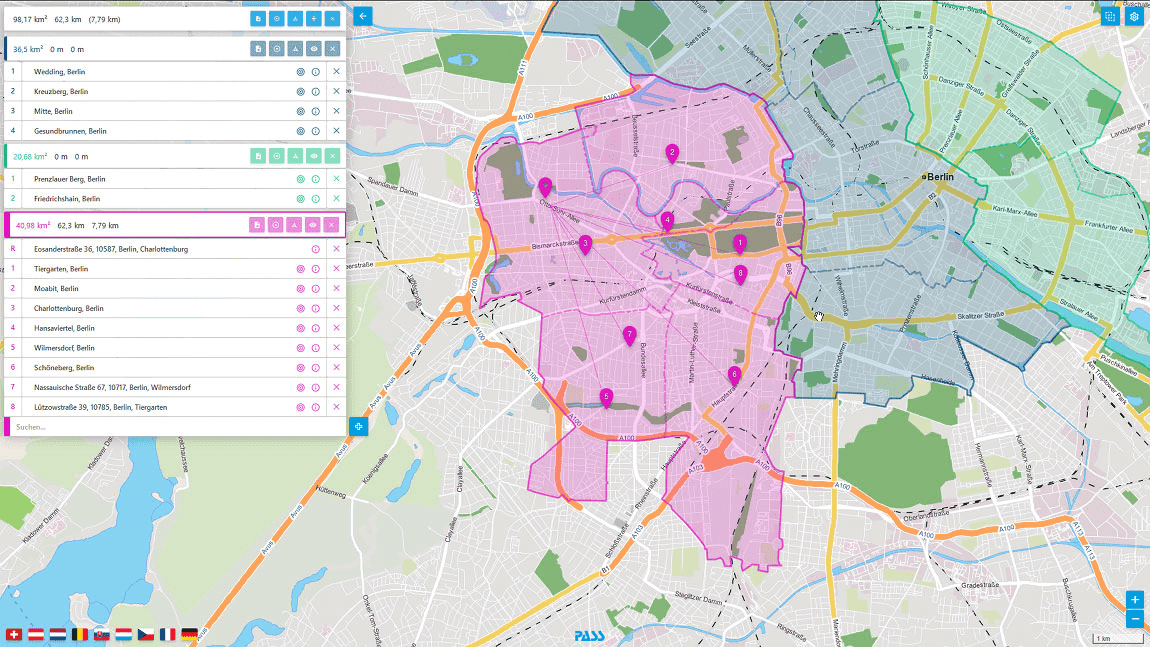 A complete tour planning software and tour optimization like e.g. PLANTOUR offers you more functionalities than you need. Standard settings are enough for you? You only want to plan sporadically or have only a small fleet? Use PASS MAPS for truck route optimization in just three steps:
Upload order data via Excel file and have it automatically located
Upload fleet data via Excel file
Set optimization parameters and get result
Truck route planning online can be this easy.
Intuitive route planning for trucks with professional algorithms and functions
Fast with Excel upload without additional interface
Display of tours directly on the map
Consideration of truck attribute
Manual post-processing of tours via drag & drop in the map
Export tours as Excel spreadsheet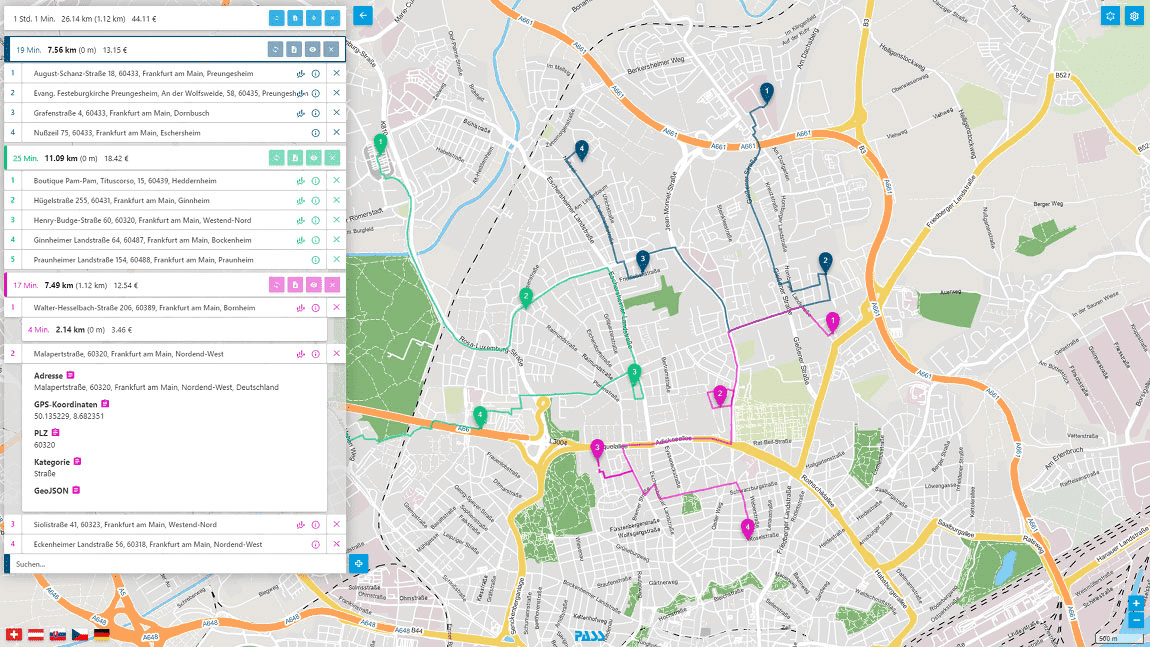 Data import
PASS MAPS allows a quick data import from Excel via drag & drop.

Planning variants
No matter if precombined tours, free planning or mixed tour, with or without a break – (almost) everything is possible.

Fleet
Truck, car or cargo bike – speed profiles, restrictions and cost models are taken into account.

E-Mobility
PASS MAPS takes into account different drives and ranges for e-vehicles.

Planning Horizon
Whether daily planning, weekly planning or monthly planning – PASS MAPS provides the functions.

Planning directly into the vehicle
(Almost) every telematics provider can be used – alternatively also messengers like WhatsApp or Telegram.
Cross-industry truck route and tour planning
We have special expertise in these industries
PASS MAPS is suitable for online truck route planning in all industries. As examples, we have picked out the following industries in which we have particularly extensive experience: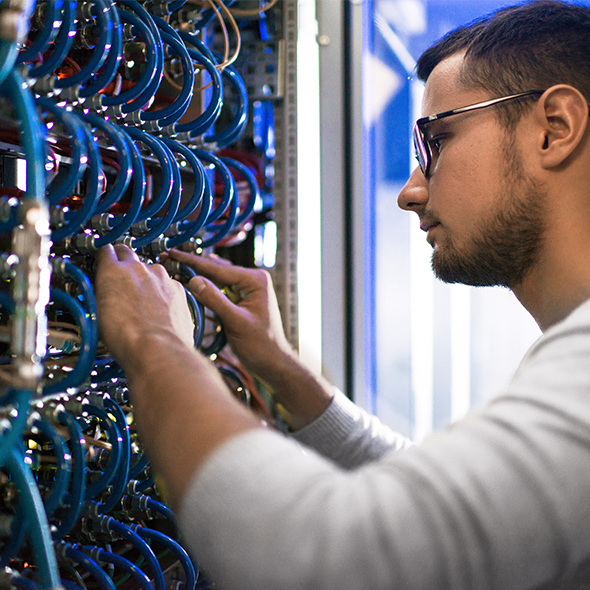 Technicians and field service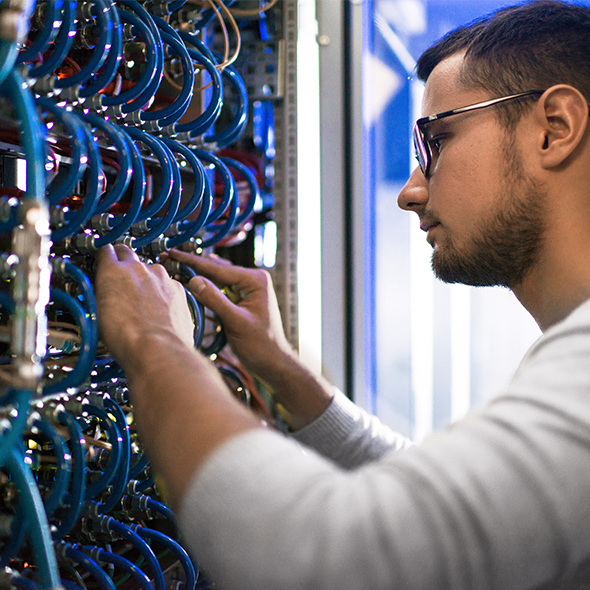 Scheduling maintenance appointments & visits
Weekly planning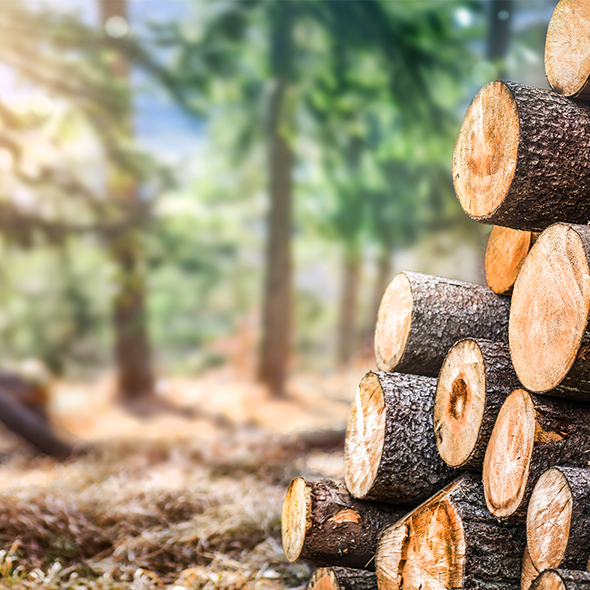 Construction and raw materials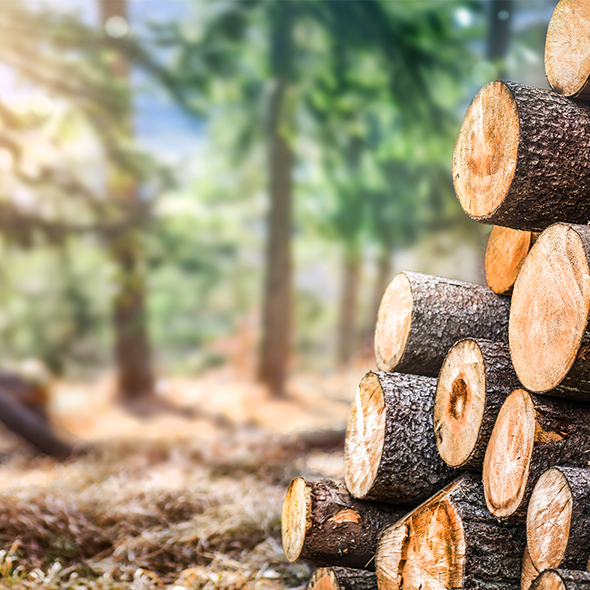 Planning on forest and field paths
Bulk or general cargo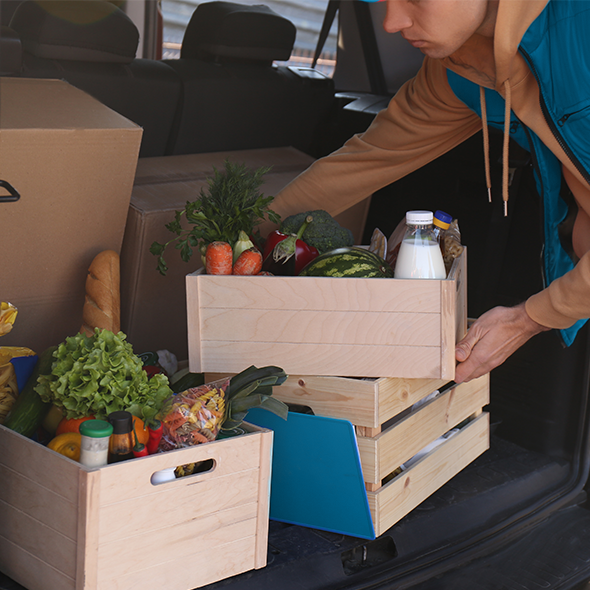 Food and Retail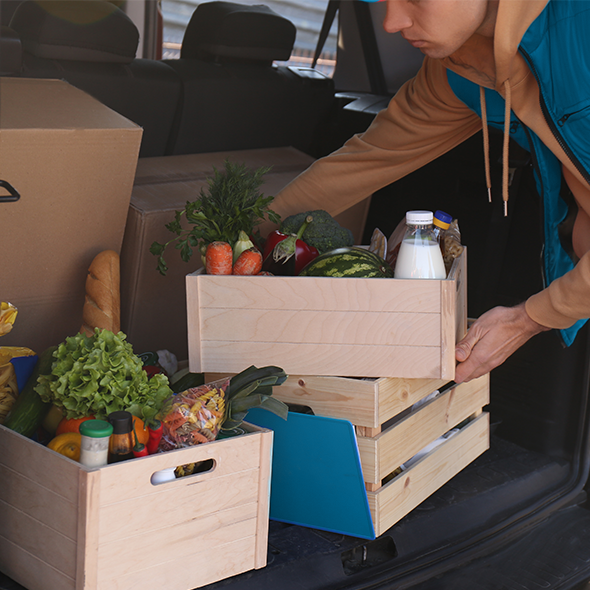 Simple delivery planning
Pick-up and / or delivery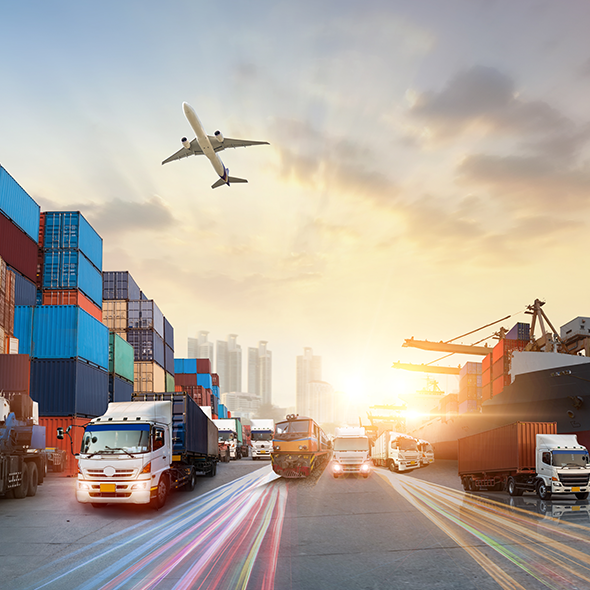 Manufacturing industry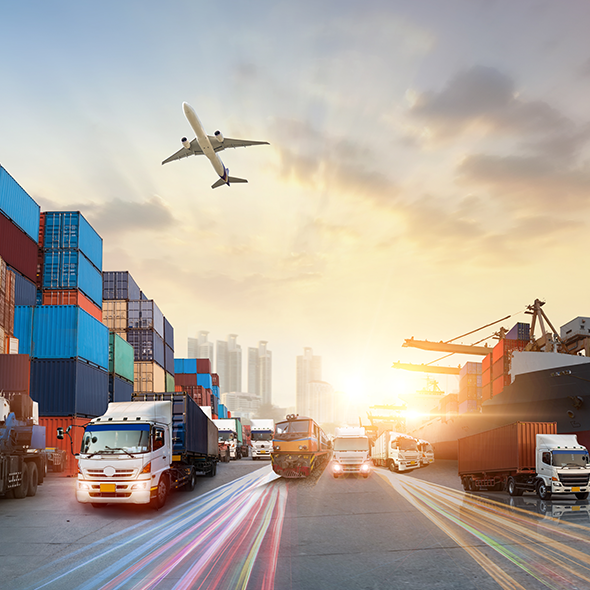 Long-term and build-up planning
Inbound and outbound logistics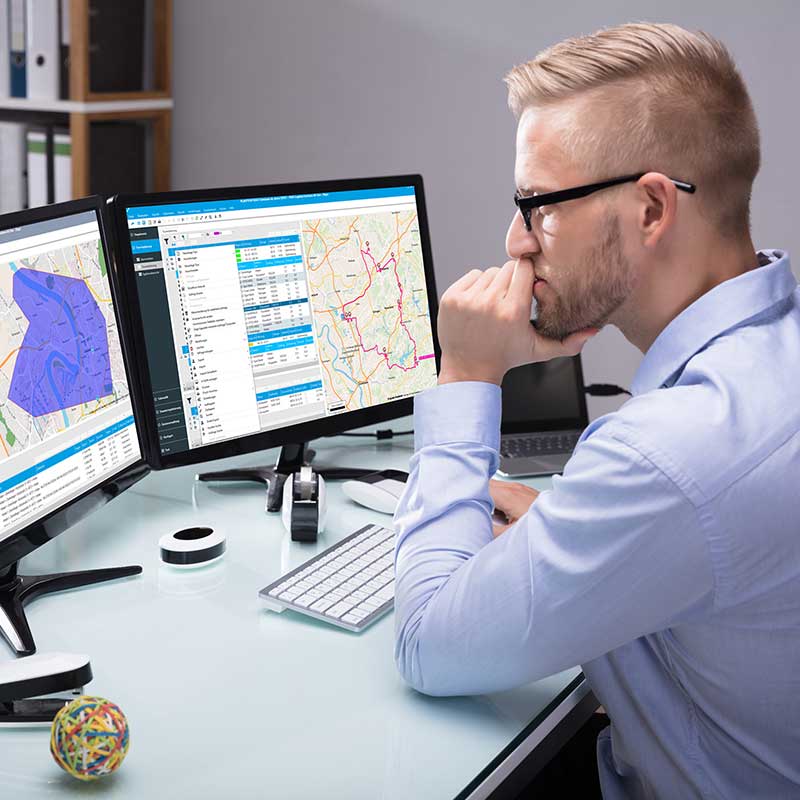 Dispatcher
Fast scheduling online based on Excel spreadsheets
Quick overview of relevant key figures and on the map
Simple digital interface to drivers via apps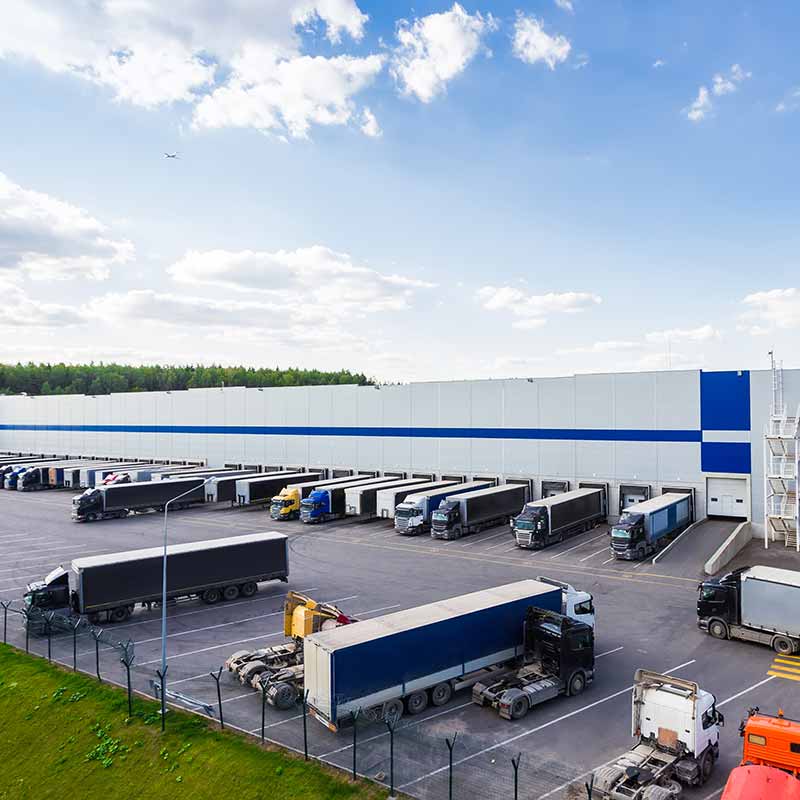 Company
Cost optimization by means of route planning
Transparency by means of complete digitalization of the supply chain
Easy entry into the seemingly complex world of route planning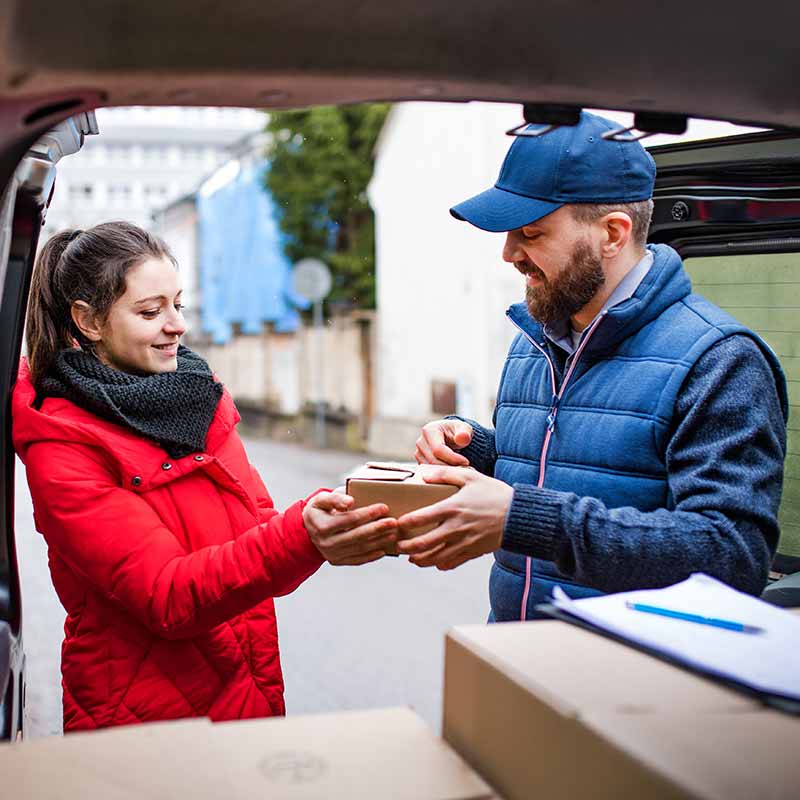 Customers
Increasing customer loyalty through adherence to delivery dates
Fast response to schedule changes
Digital integration into the delivery process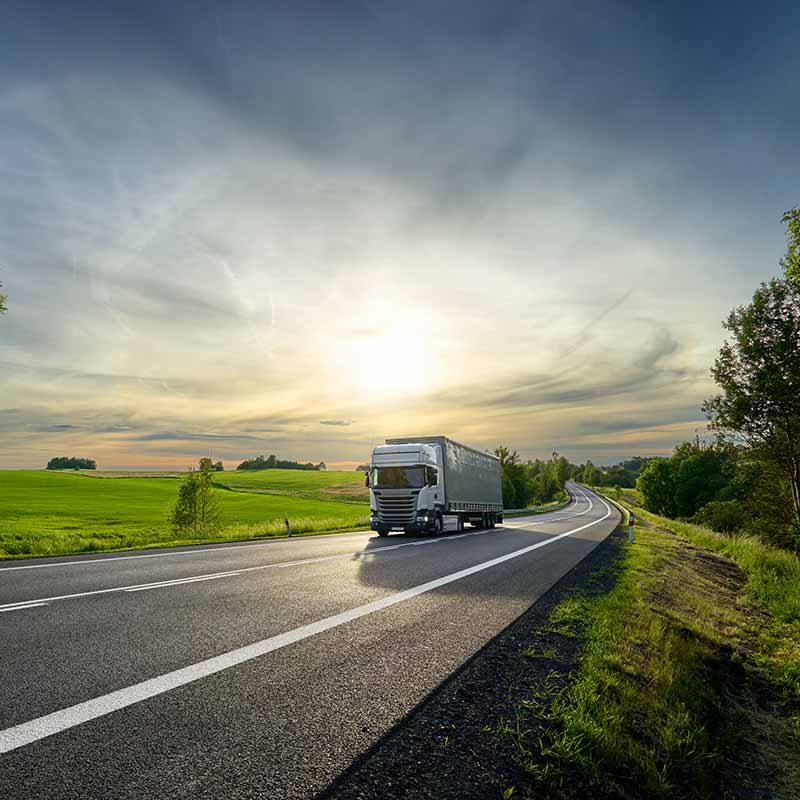 Enviroment
Reduction of CO2 emission
Saving kilometers
Conservation of resources

Simply from the PASS Cloud
You do not need your own infrastructure, only an internet access to use the MAPSERVICES. Communicate with our https-based REST services with JSON objects or our web app.

Always up-to-date map data
We make sure that you always work with up-to-date road network data. There are no downtimes for you due to updates of the system or incorrect driving of your vehicles.

Simple licensing model
The usage fee is calculated transparently based on the size of your fleet and the services used. Request your calculation without obligation and benefit from our subscription model.

Secure authentication
Communicate 100% secure over SSL encrypted connections in both the web app and the REST API and use our OAuth2-based authentication with JSON Web Tokens.

Your data is secure
Use our DSGVO-compliant service in ISO-certified data centers in Germany. Your data will not be stored longer than necessary for the calculation. We work completely without personal data.

Simple online documentation
As a developer, integrate the MAPSERVICES quickly and easily by using the online documentation according to the OpenAPI 3.0 standard and test the API directly in the browser.
s