Practice-oriented all-in-one IT Inventory Management
Cross-departmental real-time lifecycle management of your equipment with our System Inventory
Our IT Inventory Management Software provides simple and clear inventory management of hardware, software, licenses, consumables, purchase orders and contracts, and provides a real-time, continuous view of assets under management. In addition, cross-departmental interfaces for IT Inventory Management (e.g. between IT and purchasing) are available to ensure a uniform flow of information and standardized processes.
Frequently, hardware, software and agreements are managed by companies in Excel lists. However, these become very complex and confusing as the scope increases. In addition, links between assets and users can only be displayed to a limited extent in Excel. There is therefore a significant need for comprehensive IT Inventory Management Software to centrally organize, manage and monitor IT.
Our System Inventory is designed for multi-client operation with various different companies and organizational units, and is therefore also suitable for managing complex structures.

Hardware Inventory
Managing of computers, servers, projectors, network components, printers, monitors, mobile devices and peripheral equipment.

Software Management
Software inventory and license management with automatic validation and plausibility check as well as various metrics (per workstation, per device, per core, per socket, per virtual machine (VM)).

Contract Management
Administration of standard agreements (e.g. work or employment contracts), leasing and telephone agreements.

Order Management
Management of orders with the possibility of filtering by open items, payment methods and companies.

Materials Management
Standardized inventory management for consumables such as privacy screens, batteries, printers ink, etc.

Rental Organization
Hardware and material can be assigned to a rental manually or alternatively by barcode scan.

Reporting
Standard reports as well as individually compilable queries via CSV-Excel export, e.g. for license audits.

Generic Asset Types
Generic asset types can be created in the administration area and thus individual objects can be managed.

Workplace Management/ Work Equipment Request
Assignment of created hardware and management of workstations as well as work equipment requirements of employees. Creation of new work equipment requests for better overview of required work equipment.

Onboarding Checklist Management
Creation of onboarding checklists for new employees.
PASS System Inventory App
To provide technical support for your inventory...
Modern and user friendly design
Scan QR or barcodes conveniently with a standard smartphone
Personal dashboard with the five latest inventories
Hardware types visible as icons in the inventory list
App detects items not on inventory list during scanning and adds them on demand
Contacting the system admin by phone and/or email
Operating instructions in the app
* The System Inventory App is an additional service and increases the cost of the license as well as cloud price (see Prices and Editions).
Increase efficiency, reduce costs
Why you should use the central IT inventory system PASS System Inventory
A central inventory system for your IT infrastructure
IT Inventory Management is carried out in enterprises using a number of different systems, which are often incompatible with one another. Data integrity is corrupted, information is lost, the error rate is high, and all this leads to increased employee effort and rising costs.
Trying to manage these elements is becoming ever more complex thanks to the increasing flexibility and fast-paced nature of devices and software in the IT area, not to mention the associated leasing and maintenance contracts.
Optimization and economization when assigning software licenses
Furthermore, license audits lead to high costs due to poorly maintained inventory systems. Different license models (per seat, per core, per user) additionally complicate the balancing of licenses and software.
Reduce manual processes
Decentralized data storage leads to time-consuming and costly processes for IT employees and management. With our IT inventory management application, data is managed centrally. This avoids high manual maintenance efforts and double data storage.

Central Data Retention
All components can be managed in a central inventory system and connected with each other

Various Platforms
Operation as platform-independent web application using trend-setting technology

Lifecycle Historization
The lifecycle of hardware and software can be traced seamlessly thanks to integrated historization

Regular Updates
The PASS System Inventory is continuously developed and improved. Customer requests or wishes are also taken into account in the process

Intelligent search
The search function recognizes relationships between the assets and displays them in milliseconds

Barcode/QR Code Connection
Error-free capture via barcode/QR code scanner and noticeable improvement in workflows
The Users
User-friendly interface
Use on-demand without local software installation in the browser
High management performance due to low memory consumption
Customizing of company requirements (protocols, multi-client operation, locations, etc.)
Connection to existing systems (LDAP for user administration, ticket system for documentation, etc.)
IT Managers
Hosting/SaaS
No management of the server necessary
Automatic, regular backups
No tying up of system resources
Responsibility for operation lies with the service provider
Own Operation/Licensing
Low CPU and memory consumption on server side
No license costs for third-party components (based on established open source components)
Decision Maker/Management
Reporting functions to identify potential savings
Reduce process costs through more efficient IT Inventory Management
Transparency for license audits
Massive reduction of the error rate
Low follow-up costs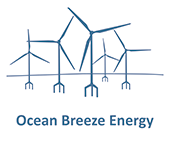 Ocean Breeze Energy – IT Inventory Management with tailwind

"The effort for IT Inventory Management was getting higher and higher. We wanted a simple and clear solution that would put an end to individual maintenance."
Volker Schoon
IT Manager
Ocean Breeze Energy
HFO Technology GmbH – Asset management simplifies workflows

"With PASS System Inventory, we have gained a well-structured and flexible solution for handling our wide range of deployed hardware. The individual adaptations enable the effective use of our workflows and contribute to having a transparent overview at all times."
Marco Richter
Team Leader Windows, internal IT
HFO Technology GmbH
Software license management
Administration and organization
Inventory users can be imported automatically via an LDAP connection or alternatively created manually. An overview of all assigned assets exists for each user. The IT inventory software also enables the management of workstations and supports the integration of new employees. Onboarding checklists can be created for this purpose. Employees can also create work equipment requests if they need new work equipment.
Usability and accessibility
Integrated full-text search of all assets
Responsive design for mobile devices
Platform-independent usability via web browser
Customizing
Can be adjusted to meet company requirements
Authorization system to restrict individual user accounts
Customer-specific enhancement to include new modules, views and assets
Integration und Sicherheit
LDAP connection
Integrated backup management
Available editions of IT Inventory Management solution
Needs-based solution packages are available for every IT inventory requirement
* The annual maintenance costs amount 20% of the license price.
** The costs of the app increase the license price for each edition by 300 € (for 5 users), the cloud price by 10 € (per user/month).
Do you need certain features that are not listed? Or you need help with data migration? Contact us, we will be happy to help you.
s